It's now only a few weeks until Haunted Futures hits the shelves – both digitally and physically – and the reviews have already begun and so far they've all been glowing.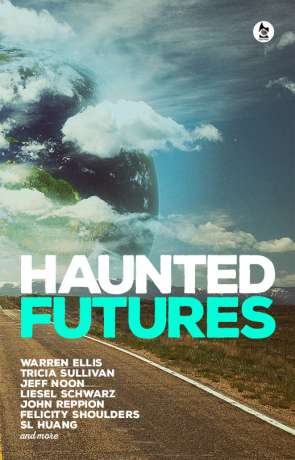 Everyone involved is pretty hyped that the collection no less than a starred review from Publisher's Weekly, and the most recent one comes from SF Book Reviews which kindly goes into every story individually, and was nice enough to say this about mine:
Future Noir by Michael Grey
Science fiction and Noir is a great combination and Michael Grey really nails it with Future Noir. This story asks the question – what would happen if they managed to prove the afterlife really does exist? If life after death is a proven fact how would this effect society, technology and of course religion? Throw in an investigation of the first murder in 20 years and you have a really cracking story.
If you want to pick up a copy of Haunted Futures (and why wouldn't you?), get thine self yonder.
Michael